Chairman's Chat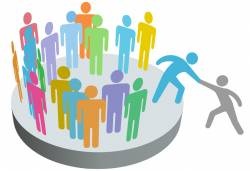 At a recent EGRC committee meeting, we talked about the fee that we charge for membership and what members got for their money. Just in case you didn't know of the benefits of being a member of EGRC, here's a brief summary:
Three Club Nights per Week - We meet and stage a run/training session every Monday, Tuesday and Thursday throughout the year, bar one or two evenings around Christmas when Pomphrey Hill Pavilion isn't available. That's somewhere in excess of 150 sessions per year.
Discounts in ARC Permitted Races - Emersons Green Running Club itself is affiliated to the Association of Running Clubs (ARC) and therefore all members are entitled to claim the "Affiliated" runner discount when entering these races, typically £2.
Discounts in Running Shops - Mention that you are a member of Emersons Green Running Club (or any running club for that matter) and you should receive a 10% discount on your purchase.
An Invite to the GWR Towpath 10k Mob Match - EGRC is affiliated to Avon Athletics Association (AAA) and clubs that are members of AAA get invited to the Mob Match (Friday 19th July 2019) where clubs compete for points (and bragging rights).
A Members'-only Facebook Page - #TeamEGRC is yours to seek advice, arrange lifts to races and where we post discount codes for race entries.
Away Runs - You can run by yourself pretty much anywhere you want but on several occasions across the Summer, some super EGRC-folk will devise a lovely run across the countryside which you can take part in alongside your running pals. And there's likely to be a pub involved. And chips.
Social Events - Skittles, Quizzes, Post-Run Drinks, Breakfast Runs, Christmas Parties and so much more.
Prizes for Club Champions, Most Improved Runner, Age-Graded Prizes, Chairman's Challenge winners etc.
A Gang of Great People who organize things for you such as Cotswold Relay and Conti Thunder Run entries.
A Fabulous Committee who strive to make EGRC better and better.
A monthly newsletter full of race reports, team updates, forthcoming races, social events and running tips/advice
Camaraderie, support, banter, teamwork, friendly rivalry, advice, friendship (and maybe even a potential future partner - there are many singles in EGRC you know 😉).
And if you are affiliated to England Athletics (you can affiliate at any time, even if you didn't opt to when you joined/renewed), you can claim "Affiliated" discount in UK Athletics permitted races and, if you are rejected in the London Marathon ballot, you are entitled to enter the draw for the Club's London Marathon place. NB: the more members that are EA Affiliated, the greater the chance of the club receiving more London Marathon places.
Not bad for £15 is it?!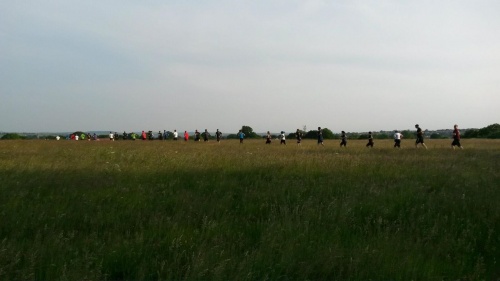 But if you think we should be doing something that we aren't doing, please let us know. And of course, feedback on any aspect of the Club is welcome at any time.
Enjoy!
Neil Newman - Chairman